Sistership Sailing Courses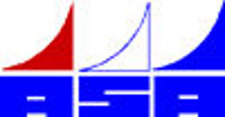 Whether you are new to the sport of sailing or an avid racer, Sistership has a program to fit your needs.
Sistership is a member school of the American Sailing Association. ASA schools must meet rigorous standards which are internationally recognized.
Sistership offers the following ASA certifications:

BASIC KEELBOAT SAILING (BK 101) - Prerequisite: none
Beginning course covering nomenclature, boat handling, sail trim, points of sail, basic knots, safety procedures.

BASIC COASTAL CRUISING (BCC 103) - Prerequisite: BK Certification
Covers basic cruising skills including anchoring, mooring, docking, weather, chart reading, basic navigation.

BAREBOAT CHARTERING (BBC 104) - Prerequisite: BK & BCC Certification
Learn to skipper a cruising boat in coastal waters. Study boat systems (including electrical, plumbing, engine), troubleshooting, emergency procedures, general maintenance.

COASTAL NAVIGATION (CN 105) - Prerequisite: None
Includes advanced coastal navigation skills, tide and current tables, running fixes, fog navigation, danger bearings, compensating for current set and drift and more.

ADVANCED COASTAL CRUISING (ACC 106) - Prerequisite: BK, BBC, CN Certifications
Night time sailing and electronic navigation, heavy weather sailing, advanced safety procedures.

MULTIHULL SAILING (MH 114) - Prerequisite: BK & BCC Certification
Learn to handle a 30-48' cruising catamaran, both under sail and under power.

INSTRUCTOR COURSES-
For those of you sailors wishing to become instructors, Instructor Evaluator Pat Nolan offers an ASA instructor course on Tortola in the fall. Check with ASA for dates.